Ouimet Farms Adventure!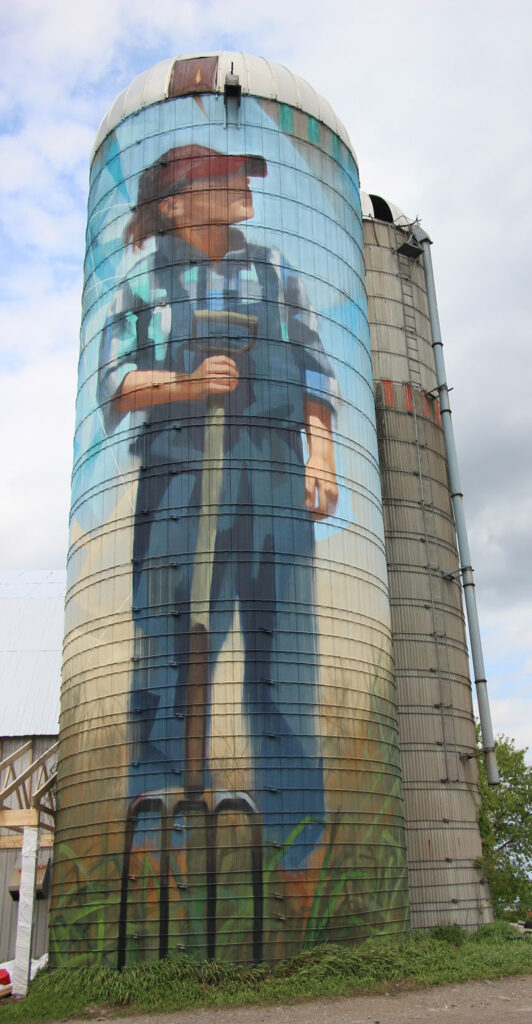 Located in the heart of Vankleek Hill, Ouimet Farms Adventure is a unique place where fun, family, and farming come together.
Not only do we operate an adventure farm during the summer and fall months, but we also farm other crops!
In 2013, Andre Ouimet decided to join the corn maze craze and open Ouimet Farms Adventure here in Vankleek Hill ,ON. Now, we are the most A-Maze-ing Corn Maze in Ontario! We are so much more than just a Corn Maze.
We offer many other farm fun attractions to entertain you and your kids. We also host one of the most beautiful silo art. Thanks to the POPSILOS circuit.
A leader on the growing edge of "agri-tainment," we work hard to give your family an opportunity to laugh and learn while engaging in a variety of wholesome activities on our working farm. Learn about farming, jump on our big bouncer pillow, slide down the giant tubes, ride the pedal karts, experience gemstone mining, take a wagon ride, and much, much more!
We're also a great choice for school, family, or work groups looking to book an educational field trip, company picnic, team-building event, reunion, or birthday party.
Our farm has so much to offer! You'll need a few hours to experience everything! Why not plan to make a day of it and let us take care of the rest!
So if you're looking for fun things to-do in Vankleek Hill, come spend a day at Ouimet Farms Adventure!